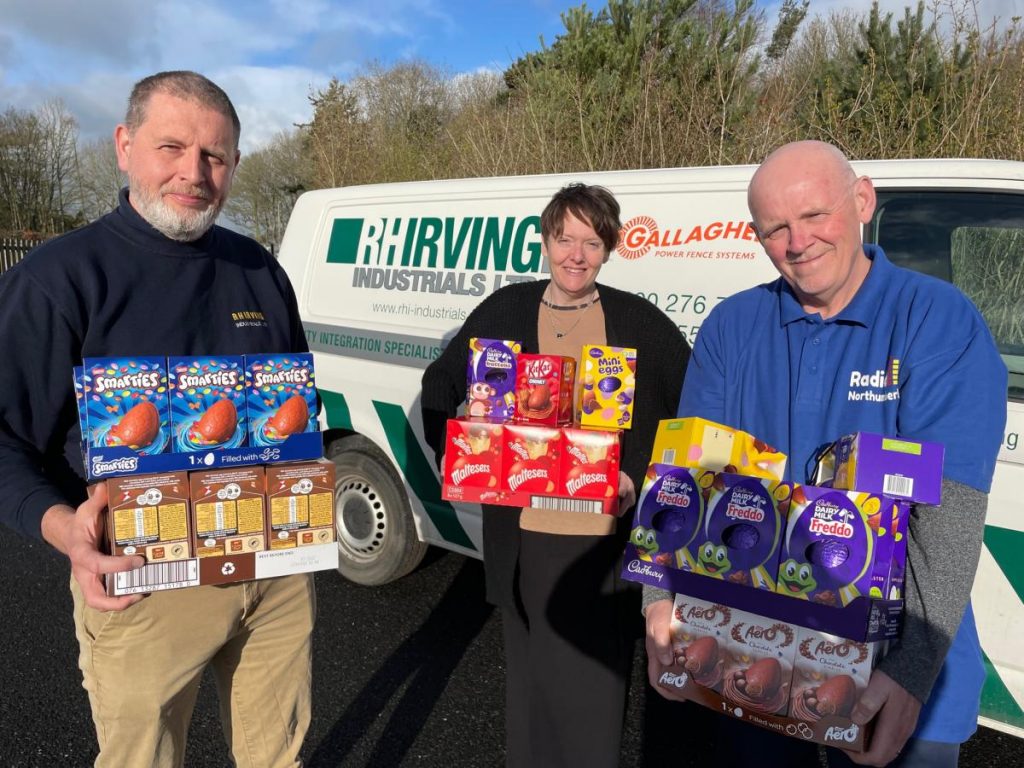 A SECURITY company has donated Easter eggs to The Good Egg Partnership.
RH Industrials, based in Matfen, are a leading security system and utilities contractor.
Operations Manager, Wayne Barclay, responded to a request from The Good Egg Partnership for Easter egg donations.
"Many of us take Easter eggs for granted, but there are a lot of people, especially children, who may not get one this year thanks to rising costs. I'd like to think that our small donation of eggs will make a big difference to many families who are finding things tough," he said.
The Good Egg Partnership comprises community radio station Radio Northumberland, Bedlington charity Leading Link, and Lodge Temperance from Northumberland Freemasons.
Eggs have been dropped off at special needs schools, food banks, care homes, veterans' charities and youth centres across North Tyneside, Newcastle and Northumberland.
Project organiser, Tom Stewart, said: "This is something we do every year, but our new partnership with Radio Northumberland and Leading Link will ensure that more people than ever benefit from the generosity of those that have donated money or eggs. We are especially grateful to firms such as R H Irving Industrials and Wayne for being so generous."
Donations of eggs can be made at Leading Link, by contacting Tom Stewart on 07463 123438, or Lyn Horton on 07590 763613.
Many thanks to Lodge Temperance 2557's Wbro Wayne Barclay and R H Irving Industrials for the generous donation and Good Egg Partnership project organiser Bro Tom Stewart.
Keep checking back for all the latest from Lodge Temperance 2557