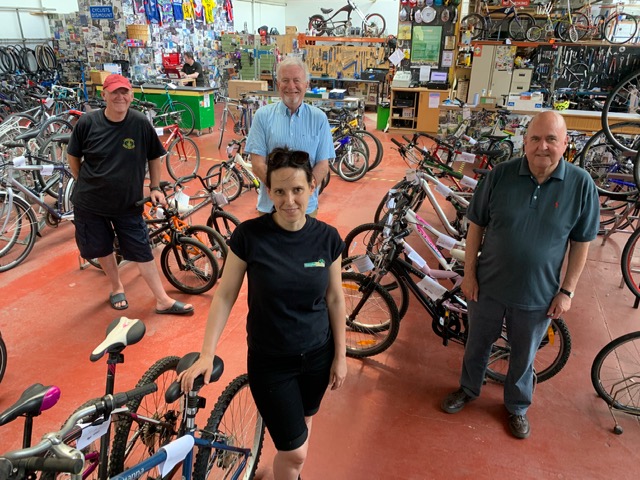 A wheelie good donation from Lodge Temperance 2557 has helped a charity passionate about cycling to refurbish more bikes to help members of the community.
Some of our members from Lodge Temperance presented a cheque for £100 to Sara Newson, Manager of Recyke y'Bike after one of our members, keen cyclist Tom Oliver found out about the charity's work. The charity refurbishes donated bikes and sells them at affordable prices to fund their charitable objectives. They have helped many people in need within the community including children from low income families or disadvantaged backgrounds, people seeking asylum and schools.
We were given a tour of the facility and saw at first hand examples of the charitable work being done locally.
"I donated an old mountain bike recently and was amazed at the infrastructure and charitable work I saw. I'm sure most people have an old bike lying around unused at home and this could be used by the charity to help someone. I'm delighted that the Lodge have recognised their good work and donated to them, "said Tom Oliver.
"Every donation is used to help others and we are very grateful." Sara Newson, General Manager at Recyke y'Bike